From collection Member List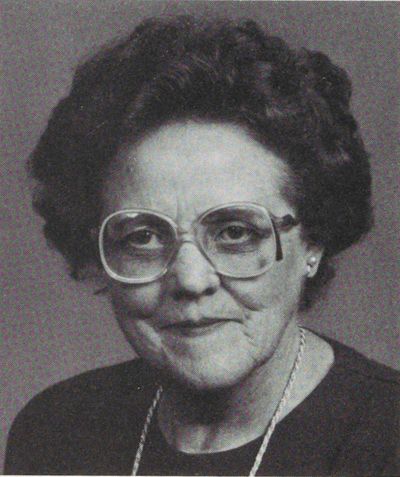 Ann Freeman Emrich (Beta Gamma-University of Colorado) was a journalist and longtime alumnae editor for the Alpha Phi Quarterly.

Born in 1926 in Greeley, Colorado, Ann began her career early, writing for the Greeley Tribune at the age of 16. She majored in journalism at the University of Colorado, where she joined Beta Gamma Chapter and was elected to the Mortar Board honorary society. After graduating in 1947, Ann continued her education at the University of Illinois, earning a master's degree in television and radio journalism in a single year. She later worked for radio stations in Greeley and Denver and wrote feature stories for The Denver Post and other newspapers.

Ann first assumed the role of alumnae editor for the Quarterly during the 1964 Convention. In 1992, after 28 years in the post, she stepped down and was honored with a farewell article. One of her most memorable contributions to the magazine was a long-running career series that provided backgrounds on numerous careers and featured several successful Alpha Phis.

Ann was also an active member of the Denver Alumnae Chapter. She held various officer positions and regularly participated in the chapter's philanthropic heart projects, for which she received the Pollock Heart Award for Alpha Phi alumnae in 1982 and the Michaelanean Award for dedicated service on the local level in 1986.
Birth Date
1926
Initiation Date
03/11/1944
Graduation Date
1947
Death Date
02/26/2013